Dr Prem Mahendra is the leading private consultant haemato-oncologist in the West Midlands. For more than 25 years she has been providing an unparalleled, empathetic and efficient service for patients with blood cancer, and is passionate about delivering outstanding care. All private patients are seen at the Priory Hospital, Edgbaston, Birmingham. From January 2024 patients can also be seen at the new Harborne Hospital, Edgbaston, Birmingham.

She is an NHS consultant at the Queen Elizabeth Hospital, Birmingham.
Areas of expertise are care of patients with:
Non-Hodgkin lymphoma
Hodgkin lymphoma
Myeloma
Acute myeloid and lymphoblastic leukaemia
Chronic lymphocytic and myeloid leukaemia
Myelodysplasia
Myeloproliferative disorder
Waldenstroms macroglobulinaemia
And those undergoing:
Autologous stem cell transplantation
Allogeneic stem cell transplantation.
CAR-T (chimeric antigen receptor-T-cell therapy)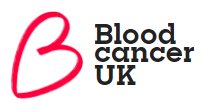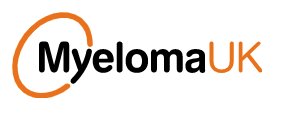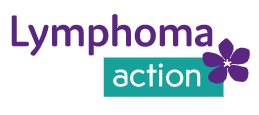 Slide
"So many times she had expressed to me over the years that your skilful and kind care had helped her through so many uncertain times. She always looked forward to going to the clinic (so did I!) and I thank you deeply for everything."
Slide
"I have great respect for her knowledge and expertise. Also, she always listens to concerns and involves me in decisions"
Anonymous feedback from Bupa
Slide
Forever abundantly grateful….
"Thank you for all your care and support and skill in all you have done for us and continue to do. We will be forever abundantly grateful to you Prem."
Slide
I can't thank you enough….
"Prem, Thank you for your help and support this year. Very soon radiotherapy will be finished and we head to Cornwall for some sea air and pasties! I can't thank you enough for everything you do for us."
Slide
Your help and compassion….
"On behalf of all the family please can I extend our thanks for all your help and compassion while Mum was in your care."
Slide
A lifetime of gratitude….
"Prem – 4 years of trusting with my life and a lifetime of gratitude for your support. When I needed someone in my corner, that someone was you. I will never forget the impact you have had on my life and my mind set. I could not do this without you. Thank you from my heart and that of my family."
Slide
"Just a short note to say a big thank you for your help in making me feel so much better. When I first saw you I did not realise how ill I was but now I feel like a new man. Thank you so much."
Slide
"This is just a quick note to thank you for the way you treated me last Summer. I am eternally thankful to you for arranging the various tests and scans so promptly and considering the pressure the NHS is under, it was wonderful to see it working at its best through your efforts."
Slide
"Prem, thank you so much for seeing my mum so quickly and for all your help and support. Everything you have done has helped to make her knee replacement possible much more quickly, which has made a tremendous difference to her quality of life. We cannot thank you enough for all your help. You are a star!"
Latest News
---